YOU ARE CONSTANTLY WRITING THE STORY
OF YOUR BODY IN MOVEMENT ON THIS EARTH. SO MAKE IT A GOOD ONE.
I'm Ray Sylvester.
Movement coach, generalist, and continuous learner. I can help you unlock your movement potential by bringing your mind and body together in a way that allows profound learning to take place.
Get Started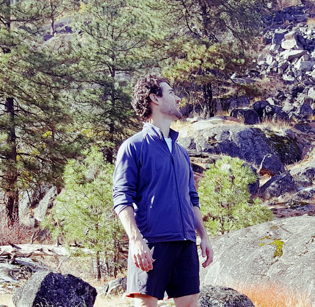 MOVE INTO YOUR TRUTH
Unlocking your capacity for intuitive movement means honoring your body, your environment, and your narrative about yourself and your place in the world. Here are five keys to help you do that:
The foundation of a well-organized neuromuscular system and a prerequisite for learning.
Life's too short to not be learning all the time. Being close-minded only gets in the way.
A body divorced from nature is limited in its capacity for health, strength, and optimal movement.
You never stop moving. A simple concept with profound implications.
We can always use more joy—and levity can help unlock even greater possibilities.
After working with many professionals in the health and fitness industry, I can say hands down that Ray is one of the best. He is considerate, able to work around your individual needs, and is very attentive. I am so glad I have had the opportunity to work with Ray and continue to look forward to working with him in helping to refine my movement in the future.

Because of a sports injury in my teens, I now live with chronic hip pain from advanced degenerative arthritis. The only exercise my body can handle is walking for 15 minutes a day because of the impact on my joints.

Working with Ray has made me aware of the unnecessary tension I hold in my body, and after one session, I went on my first 30-minute walk in 18 years.

Panayiotis Karabetis

Ray is a gifted practitioner who truly has the hands of a healer.

Ron Matthews