YOU ARE CONSTANTLY WRITING THE STORY
OF YOUR BODY IN MOVEMENT ON THIS EARTH. SO MAKE IT A GOOD ONE.
I'm Ray Sylvester.
I can guide you to unlock your movement potential by bringing your mind and body together in a way that allows profound learning to take place.
LEARN MORE AND Get Started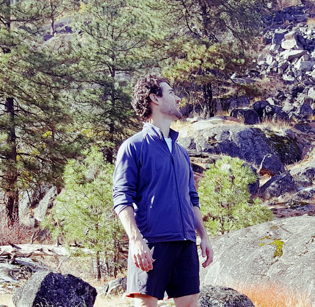 MOVE INTO YOUR TRUTH
Unlocking your capacity for intuitive movement means honoring your body, your environment, and your narrative about yourself and your place in the world. Here are six keys to help you do that:
A prerequisite for learning, the foundation of a well-organized neuromuscular system, and the best way to be in the world.
Life's too short to not be learning all the time. Being close-minded only gets in the way.
A body divorced from nature is limited in its capacity for health, strength, and optimal movement.
You never stop moving. A simple concept with profound implications.
We are social animals, and we thrive on rich human connection. Move alone, and you'll learn some things; move together, and you'll gain a whole lot more.
We can always use more joy—and levity can help unlock even greater possibilities.